Nathan Hearn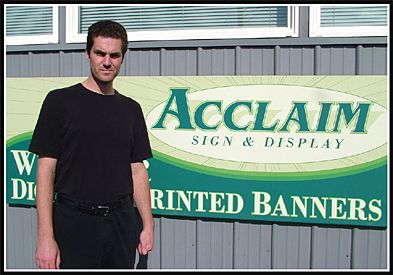 Graphic Designer - Customer Service
Nathan has been with Acclaim Sign since 1997.
Nathan started his career in textile graphics and printing. His extensive knowledge
of many things including design and graphic programs make him an excellent choice
to help you with your graphics. Nathan really enjoys what he does and will make sure
that you're satisfied with all of your signage needs.
In his free time, Nathan paints, reads and writes books.