Property Management Signage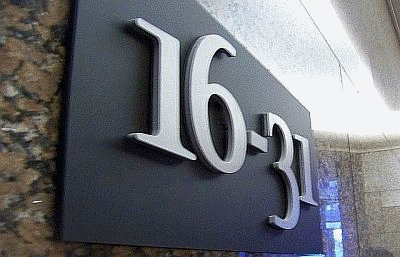 For over 15 years, some of the most reputable local and national Property Management firms have trusted the Acclaim Sign Team with the specific signage needs of their individual properties. Whether your firm wants a consistent look in all of your properties, or an individual image for each, we keep specific suite plaque and directory templates and the most up-to-date digital records possible, to maintain excellence. Furthermore, beyond these tools, we offer your firm an unsurpassed, proactive approach to customer service with bi-annual surveys, and professional one on one communication to keep all of your property's signage updated, coordinated and well maintained.
We understand the demands, budgets, and time constraints that many Property Managers face. Our experience and commitment to customer service enable us to recognize your signage issues, many times, before you do. Whether you manage one property or many, consider our team to be part of your team, working together to maintain the satisfaction of your tenants.