Acrylic Signage - Sub-surface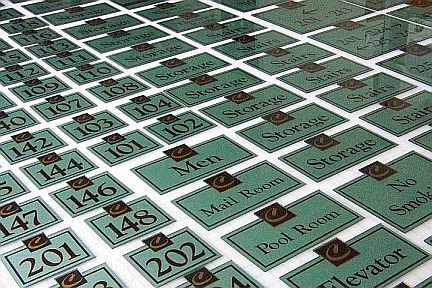 Acrylic or Plexiglas signs are exceptional for interior wall signs, whether the need is for small identity and directional signs to larger wall signs for image and graphic; these signs are perfect for any office.
Digitally printed and protected by the acrylic face, these signs can make an eye-popping statement.
Please ask a customer service representative if this is the right sign for you.