Boat Lettering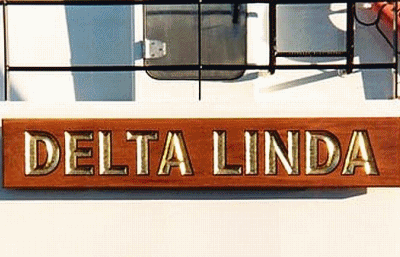 From simple required call letters, vessile name and Port of Call to gold leaf and carved signs, we can help you get underway. We can install your letters and graphics on your boat within the greater Seattle area.
We can also help you with other markings required for you vessel.
We are located in Ballard, close to many major marinas; including Shilshole, Elliott Bay, Lake Union, Lake Washington, Elliott Bay and many more.