Building Signs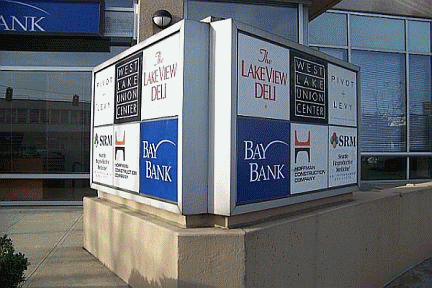 When you hear the word "signs," you probably think of signs for the outside of your building. This sign is one of the most important for your business. Customers driving by will see it, and that all-important first impression is set by this sign.
For large exterior signage there are many ways to create a sign that will leave a lasting impression on your customer. Your options are limitless. From materials to colors and styles, if you can dream it, we can make it.
We take pride in our customer service and love working with our customers to help you decide on the most effective design. Site surveys are also available upon appointment to help you through you design process. Whether it is simple or complex, flat panel or dimensional letters, logos or graphics, computer-cut to hand-crafted and hand-painted, we'll help you make the right choice.