Magnetic Signs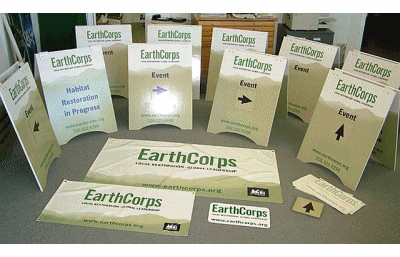 Do you need to be able to remove your message from you car or truck? If the answer is yes, then magnetic signs may be the answer. If no, please also see vinyl lettering under products.
Magnetic signs will instantly turn your vehicle into a mini-billboard that can easily be removed.
Not limited to vehicles, magnetic signs paired with a magnetic backing plate can be used on any of our larger signs to make changeable messages; such as on A-boards to highlight a special, or on parking signs to change rates or indicate directions.