Parking Signs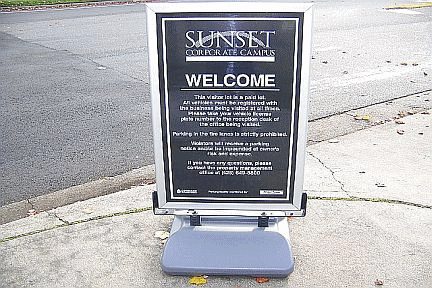 When we say "parking signs," we don't just mean standard Washington State parking and traffic signs, which we do offer. We mean custom parking signs such as those you see all over the greater Puget-Sound area. Do you own or rent a parking lot? If your signs have seen better days, we can offer you a quality product at a great price.
From helping your customers remember what level they parked on, to directing them to the exit, our sign consultants can help you clearly display parking fees and instructions, as well as help you direct drivers through your parking structure.
Don't forget: We're a full-service company and would be happy to install your parking signs for you. We also offer graphic design services to help your sign dreams become reality.