Vinyl Lettering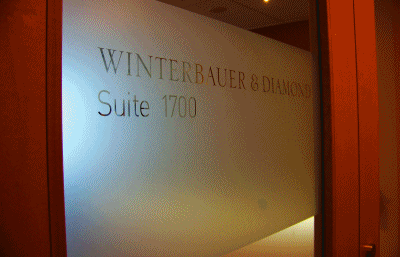 Computer-cut vinyl graphics and lettering can be used can be used to create many different types of signs and can acheive many different effects. Add to that the ability to digitally print with solventink directly to vinyl and the possibilties are endless.
Developed in the 1980's, vinyl quickly became the most cost-effective for small quantity sign production. Vinyl is very durable as well and can be applied to numerous surfaces.
Acclaim Sign is happy to create a vinyl lettering and install it for you, but if you are working with a limited budget, "RTA" (Ready-To-Apply) vinyl graphics and/or lettering may be a good option for you.
Think of RTA Vinyl as a vinyl transfer. It has self-adhesive backing, and can be cut into letters, a specific shape, your logo and more. The only limit is your imagination. RTA Vinyl is easily applied to a number of surfaces, provided the surface is smooth and non-porous. Examples include: windows, boats, cars, vans, trucks and much much more.
Pricing for RTA Vinyl is dependant on the size of the graphic, number of colors, and complexity of design. We are happy to work with you to create RTA Vinyl that fits your style as well as your budget.
Keep the following information in mind when evisioning your sign and requesting a price quote for RTA Vinyl:
-If you know what letter height you'd like, or if you'd like it to be visible from a specific distance, please let us know when you request a quote. In general, a letter height of 1 inch means it is visible from about 10 feet away, and 4 inches up to 100 feet away.
-If you are working with a limited amount of space please let us know when you request a quote so we may design your sign to fit your space.
-Special effects such as outlines, inlines and drop shadows can be easily added to your design. If you'd like special effects, please let us know when you request a quote. Not sure what you want? Note this in your quote request and one of our graphic designers will be happy to provide you with some options.